Sri Lanka is among the countries with a low population growth. The average population growth at present remains around 1.1 per cent with a tendency to gradually decline over time. It has reached this current level following a significant and continuous drop in the past.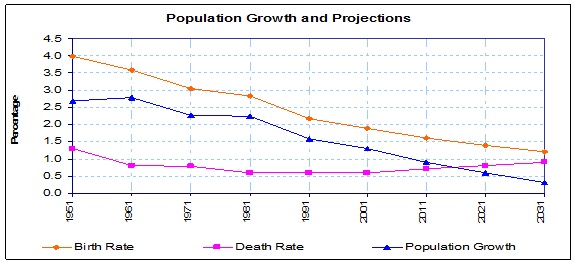 Comparison of labour force participation rates across selected countries in the Asian region indicates that Sri Lanka is among countries with relatively low participation, particularly among females. This could be due to different social and cultural factors, the impact of which could have been intensified by the lack of opportunities for females to contribute to economic activities while meeting social norms and responsibilities.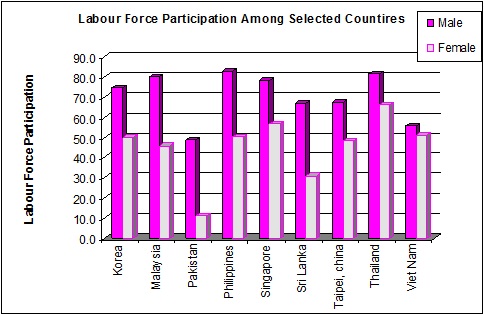 Labour force participation indicates the availability of productive labour for economic activities. The Labour Force Participation Rates depends on any individual characteristics such as
Age
Gender
Level of Education
Sri Lanka has experienced three distinctive regimes with respect to labour force participation since the 1950s. The three decades of 1950s, 60s and 70s marked fairly low participation rates. The period from 1980s to 1990s saw fast increasing participation, probably due to the expansion in all areas of the economy under a liberalised economic environment. However, this surge in participation rate has been followed by a long stagnant regime with signs of only marginal increase.