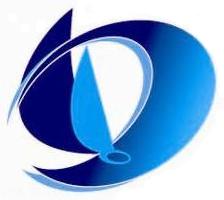 Company Name:
Dhanusha Group of Companies
Company Slogan:
Beyond the Horizon
Salary Range:
35000.00
to
45000.00
Created Date:


2018-10-10

Closing Date:


2018-10-18
 Back
Sales Administration Executive
- 1 Position(s)
Leading FIberglass Products Manufacturers and having Diversified businesses. A group consisting of 5 companies
Job Type:
Sales Executive
Job Location District / Divisional Secretariat:
Colombo / Moratuwa
Preferred Gender:
Male & Female
Preferred Age Range:
25 Years to 40 Years
Job Main Category:
Business and Administration Associate Professionals
Job Sub Category:
Commercial and Sales Representatives
Work Type:
Full Time
Position Type:
Permanent
Nature of Position:
Senior
Required Experience:
Minimum of 1 year experience in the field of sales and marketing.
Job Description:
Monitoring and providing leadership for the sales force of the company.
Required Qualifications:
G.C.E Advanced level
degree or diploma in marketing
Responsibilities:
Monitoring and guiding the sales force of the company. Presenting reports to the management of the company.
Skills:
Ability to Understand Technical Information
Interpersonal Skills
Communication Skills
Language Abilities:
Good level of english and sinhala.
Other Information:
MS Office capability