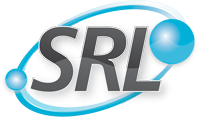 Company Name:
Survey Research Lanka (Pvt) Ltd
Company Slogan:
The clear choice of Professionals who have the freedom to choose their research partner
Created Date:


2020-01-07

Closing Date:


2020-01-19
 Back
Field Research Officer
- 10 Position(s)
Established in 28th of September 1989, Survey Research Lanka (Private) Limited is an entirely locally owned company in the business of designing and developing Market-related Information Systems. During the past two decades, Survey Research Lanka has emerged as the most innovative, creative, market-driven and IT-driven company of its kind in the island. SRL (as the company is popularly known) has earned a reputation for always providing top-quality 'Research that works' on time. The fact that SRL is not linked officially to any local or international company or group of companies means that every client who has chosen to work with us has done so purely on the strength of our proven research capabilities.
Job Type:
Field Officer (Marketing Field Officer)
Job Location District / Divisional Secretariat:
Colombo /
Preferred Gender:
Male & Female
Preferred Age Range:
19 Years to 40 Years
Job Main Category:
Business and Administration Associate Professionals
Job Sub Category:
Commercial and Sales Representatives
Work Type:
Full Time / Part Time
Position Type:
Permanent
Nature of Position:
Entry Level
Required Highest Educational Levels:
Required Highest Educational Levels:
Required Experience:
0 year(s)
Job Description:
Visiting households and interview members of households.
Required Qualifications:
Responsibilities:
Well in record keeping Achieving targets within the given time frame. Accuracy.
Skills:
Language Abilities:
Excellent in spoken, writing & reading in Sinhala language. Fair language skills in English (spoken, writing & reading). Ability with Tamil language skills would be added advantage.
Other Information:
At the recruitment you will be under 06 months probationary period. If you proved that you are a well in performance, after 06 months eligible for EPF & ETF facility. Payments (salary) will be calculated daily basis